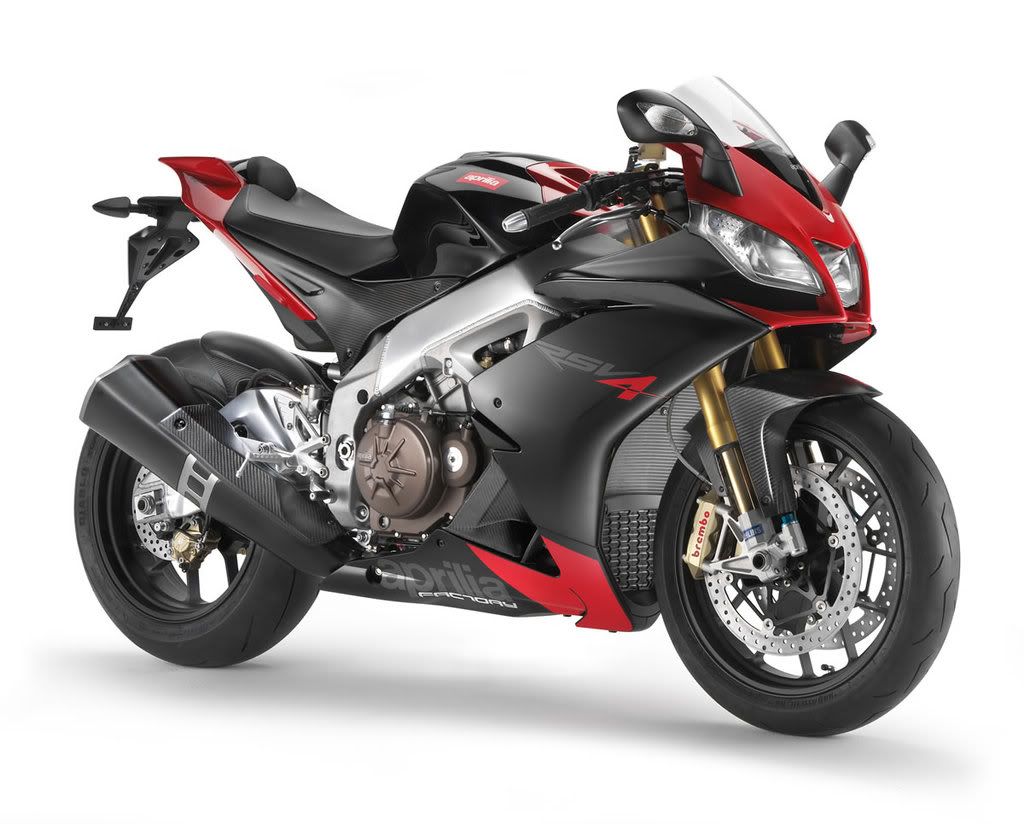 Aprilia RSV 1000 R/RSV 1000 R


Aprilia RSV 1000 R/RSV 1000 R


Aprilia RSV 1000 R/RSV 1000 R


Aprilia RSV 1000 R/RSV 1000 R

/>

Aprilia RSV 1000 R/RSV 1000 R

$13,999/17,999
Engine type: dohc V-Twin
Displacement: 998cc
Carburetion: EFI
Transmission speeds: 6
Final drive: chain
Front brake: dual disc
Rear brake: disc
Wheelbase: 55.8 in.
Seat height: 31.9 in.
Fuel capacity: 4.8 gal.
Claimed dry weight: 417/408 lb.
A great deal for lovers of exotic sportbikes, the RSV 1000 R has the features that such enthusiasts crave. The 143-horsepower, 60-degreee V-Twin is counterbalanced for smooth running, with a ram-air intake system said to improve the bike's already stout top-end power by three percent. The chassis includes a titanium-nitride-coated Ohlins fork, a Sachs shock and radial-mount front brake calipers. Also available: For uncompromising track purists, the Factory version uses an Ohlins shock and steering clamper, forged aluminum rims and a different paint scheme.